The last super moon of the year will occur tomorrow, December 3rd. And if you watched the douchey weatherman in the video above you'll know that the super moon appears about 30% brighter than an average night's moon.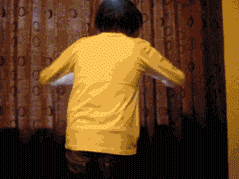 So, what is a Super Moon?
According to Wikipedia:
A super moon is a full moon or a new moon that approximately coincides with the closest distance that the Moon reaches to Earth in its elliptic orbit, resulting in a larger-than-usual apparent size of the lunar disk as seen from Earth.
Still don't get it?
Let this awesome meteorologist Alan Sealls (named "Best Weatherman Ever" by Reddit) explain the Super moon to you.
So, are you excited for the Super Moon?

Hell Yes! I am geeking out so hard!

So, you're saying the moon will be out? Cool…

I doubt I'll even leave my house tomorrow night.